In your travels across the Paperverse, you'll meet many foes and challenges. Unlike armor, weapons do not have different craftable power levels. Elemental weapons automatically level up in power alongside their wielder.
How to Craft
Weapons can be crafted from the crafting page and equipped right after use.
How to get a custom weapon
If you'd like to do an extra step to get a custom item with your original weapon design, you can forge your weapon. Forging works by making an artwork with your weapon design and submitting it to the queue. Your crafted item will be swapped for your forged item. This will create a unique item which you can use yourself or sell or trade to another player.
Weapon Elements
Just like your character has a latent element, weapons can have elemental alignments too! The element you pick will provide an increase in damage aligned with the weapon's element. Each weapon can only be aligned with one element.
To align your weapon with a specific element, add the corresponding Elemental Pearl when crafting.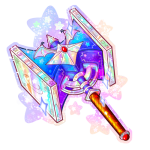 TIP: If your character has the Steamroller ability, your character will have increased attack power.
Elemental Weapon Crafting Recipe
Here are the items you will need in your inventory to craft weapons.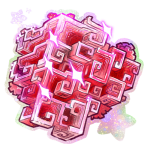 TIP: See our Crafting Tips page for lots of tips to help you acquire needed crafting materials.
Weapon Forging
Before forging, be sure to craft your weapon in the color aster and element you want. Once you have the item crafted, you can begin working on the art for it.
Weapon Appearance
In order to finalize the forging of your Elemental Weapon, you must complete a creative challenge. You will be creating a drawing that shows what your Elemental Weapon looks like.
The primary color of your weapon should match the color of Aster you use to construct it. Otherwise, your weapon's appearance is up to you! We would recommend matching any elemental parts of your weapon to the element you are assigning to your weapon. You can choose from the weapon types listed below, or make your own weapon.
Sword
Dagger
Staff
Pike
Gun
Whip
Battleaxe
Bow or Crossbow
Boomerang or Throwing Stars
...or make your own!
Art Requirements
Show the entirety of your weapon. Depicting your character is optional.
Must be in color or with gray scale shading.
No adult content allowed. Your piece must be SFW.
The primary color of the weapon must match the color of Aster used to craft it.
No background or shading required.
Writing submissions are not supported for Forging.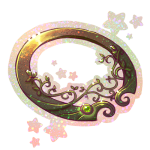 TIP: If you don't have the time to complete a weapons creative challenge, you can also buy a ready made weapon.
How to Forge
Once you're ready to forge your weapon, follow these steps.
Gather your materials, either from drops, or from purchasing from the shop. Make sure you craft with the color aster that matches the design you're making.
Craft your weapon in the Crafting page by inputting your materials and clicking on [Craft Item] and leave it in your player inventory. Do NOT equip it.
Create artwork of your weapon following the requirements above
Click [SUBMIT ENTRY] at the bottom of this page to submit your artwork to the queue. Name your submission the name you want for your weapon item.
Fill out the form and specify which weapon you crafted. If you drew your character, tag them and input 7 points.
You'll receive a response from one of our admins within a few days. If you meet all the requirements and have all of the needed items in your inventory, one of our staff members will forge the weapon and deposit it into your inventory.
Crafting guide written by Shyftlock and BogusRed. Pearl art by BogusRed. Weapon art by Black-Nocturne
Tips:
You may use the same submission for crafting multiple armor and weapons as long as all crafted pieces are depicted
You may not use the same submission multiple times for crafting multiple weapons. It may only be used once per weapon.