June 25, 2023
We're always cooking up something fun for the PaperDemon Art RPG. You may not know this, but we have most of our game content, including events and mechanics planned out 3-12 months in advance.
Here's a sneak peak at what we are planning in the upcoming months.
A cross-over event with Dragons of Aquella
We've got a super fun cross-over event planned with Dragons of Aquella Art RPG that will be coming out later this summer. Participating in this event will earn you a unique water themed companion.
Lyra Boss Fight
We're planning something special for this boss fight. We had two great community suggestions for ways we could make our boss fights even more epic. We're going to do one of the following but we're not sure which one yet as it depends on technical limitations:
Two sided boss fight
This idea was suggested by penguinparty. Adventurers will pick one side of the fight and attack only one of the bosses. Whichever boss is still standing will impact the fate of the Paperverse!
Staged boss
A boss that has multiple forms/phases. This was suggested by multiple community members as a way to make our fights more interesting!
Lyra Quest
We're planning a Quest that takes place in the portal of Lyra. Quests allow your character a chance to find their place in PaperDemon lore and history as well as earn special rewards.
Traveling Merchant
We're currently developing a mini store front that will appear in the Inn with the NPC, Keziah. She will pop in for a week once per month with specialty items in her shop and discounted regular items. This will be a fun way for players to learn about new and existing items in our game.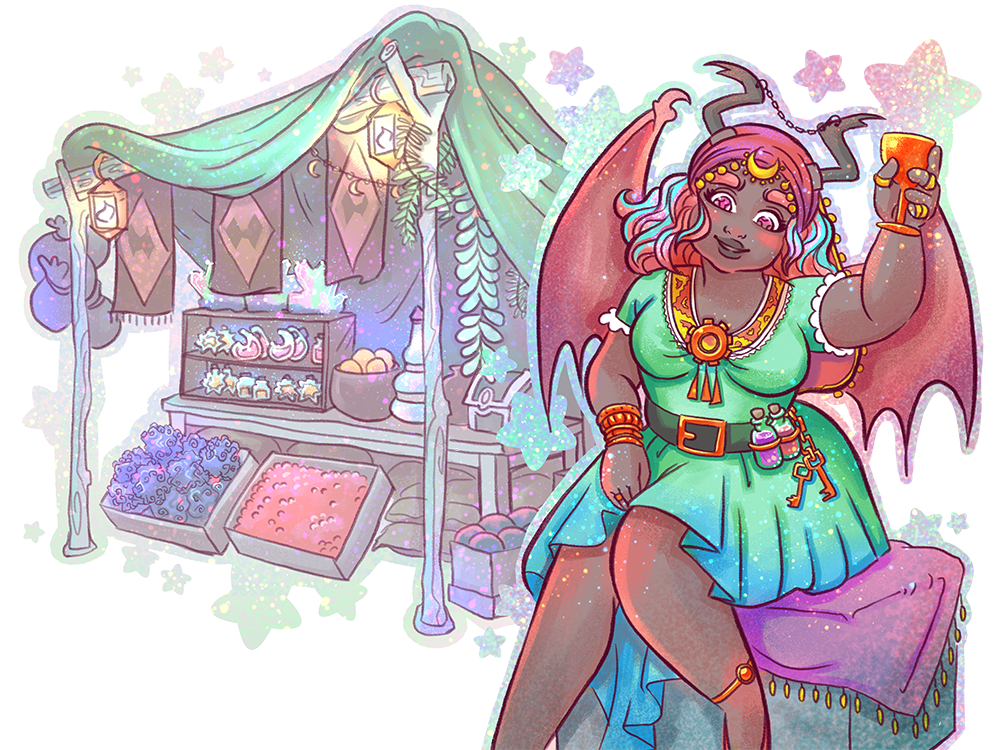 Guild Night
Our first ever live text-chat role play event, Stop the Heist, was loads of fun and we can't wait to do it again. We're currently writing plot for two more sessions.
Egyptian Themed Portal
This portal concept was contributed by a community member, Oriannis, and will be a fun departure from our usual Portal adventures!
Mechanics
I don't want to spoil TOO much but, we've got an expansion planned to the duocast system that we think you'll love.
We're also planning to introduce new secondary elemental weapons (e.g. Lightning, Celestial, Metal, etc)
We're developing a class system where you'll get to choose a class for your character and use your existing Ability Points to purchase abilities. Development for this feature will take a while so it's expected to release early 2024.
And that's not all! We've also got another Portal, Quest, and Boss fight planned for the final quarter of the year.
Do you like what you see? Please consider supporting us with a financial purchase from our shop. Your monetary contributions go directly toward game development and will help make this vision possible!