This is a LIVE EVENT that runs as two connected parts.
June 3, 4pm-8pm PST
June 10, 4pm-8pm PST
Registration Deadline: May 28, 2023
Greetings PaperDemons! The roleplay scene in our Discord server is on fire! Guild Nights are organized text chat roleplay sessions where our avid roleplayers can step into an official storyline and make their own mark on the history of the Paperverse. Guild Nights are run live in our Discord on set dates. This storyline will run once at the date and time above for fifteen lucky players who snag a Guild Key before they run out!
New to our Art RPG? Check out our beginner's guide to get started!
Rumors swirl about a legendary artifact hunted by every thief in the Paperverse. Word on the street puts it in nearly a dozen places, but those with a discerning ear all hear the truth-- it's bound for the Avangard guild for safekeeping.
A handful of adventurers make their way to the skyship guild. Will you work together to protect the artifact or fall prey to the call of your own desires?
Rewards
For participating in this challenge…
For achieving your character's Story Goal during Guild Night…
Challenge Requirements
For this Art RPG Quest Challenge, you will be taking your very own original character on a live roleplaying adventure with other players and members of our staff. You will be using the character you registered in our Character Creation Challenge. If you haven't registered a character yet, follow that link to do so! You will need to have a Discord account to participate in Guild Nights, as we run them in our Discord server.
To register for the event, complete the following by Jun 2, 2023
Go to the Store and purchase a Guild Key . There's a limit of 15 total so get one while supplies last. Limit 1 per customer.

Need Trokens? Get 20% off Trokens now through May 28 with coupon code guildnight1 at checkout. SHOP NOW

Go to your character's sheet and click [Equip Item]. Type in "Guild Night #1" and add the key.

Fill out the form at the bottom of this page to register in the event, and an admin will give you access to the Guild Night channels in our Discord closer to the start date.
How it works
Before May 31st, you'll receive your story goal. This will be a personal objective that your character must try to achieve during the course of the story. It's up to you how important that goal is in the face of the main Guild Night plot.
The pre-event roleplay will begin on May 31st. The Guild Night dining hall discord channel will open up for you to role play and get to know the cast and other members of the event.
Starting promptly at 4pm PST on Jun 3, the rest of the Guild Night channels will open and the inciding incident will begin. The live role play will last for four hours. At the end of that time, the channels and event will be paused for intermission and resume at 4pm PST on Jun 10 for another four hours.
Our helpful staff will light the path for you during the story, so don't be nervous about not knowing enough about the world and plot.
The Cast
Here's the official Cast of the Guild Night Event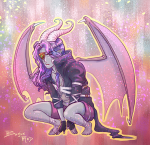 Guild Investigator. Played by Minimaid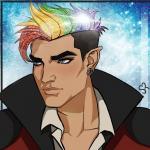 NPC. Played by ArkillianDragon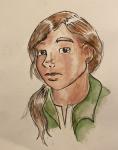 NPC. Played by Inkstained42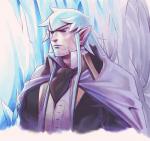 NPC. Played by SchwarzerAlptraum
Narrator
Played by BogusRed
Roleplay Rules
You ONLY control your character! Do not make other characters say or do things when you're writing your roleplay. Give room for other players to have their characters react to your actions. Instead of "Lucien clobbers Gretta with a soggy fish", use something like "Lucien tries to smack Gretta with a soggy fish."

State in the roleplay when you're entering or exiting a room. Make sure everyone knows where your character is at so that they don't try to talk to you while you're not there.

Ask questions in the #guild-night-ooc channel if you're confused. Don't interrupt the roleplay with out of character questions or statements. If your question would make sense for your character to ask as well as give you information you want, you may roleplay the question.
More Tips
If you're a Patron, try using Tupperbot to play as your character. If you're interested, test it out in our regular roleplay rooms before Guild Night. We have plenty of staff and players who are familiar with it, so ask any questions you need to!


Have questions? Ask in our Discord server in the #ask-a-mod forum.