Greetings PaperDemons! Welcome to our first OCL, or Original Character League.
For this Art RPG OCL Challenge, you will be pitting your character against other members of the paperverse by drawing or writing the two characters fulfilling a prompt together. This event is much different from our other events in that it is based on creative skill and your work will be put in competition with others.
Across the paperverse, small, silken ribbons have been posted about guild halls and major town centers.
"To those who are so interested,
The Academic Collective - a group of upstanding scholars, mages, scientists, and more - are looking to determine what element is the strongest. We are seeking volunteers for further testing.
Whether you are a combatant, a healer, a utilitarian sort... should you have the elemental ability of Earth, Fire, Sky, or Water and desire to prove your mettle, please take a ribbon. This will assure that no one who is disinterested is caught in the crossfire.
The rules are simple. Use your elemental power to overpower your opponent. Do not kill them. Other than that, how you handle these challenges is up to you.
We will set you up with your opponents, and we will be watching.
Sincerely,
The Academic Collective"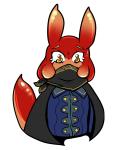 The winner of the Elemental OCL event is
Leaderboard
Here's the cumulative scores for all three rounds.
Rewards
You earn 80XP per round

You earn 20 gold for each round where you draw your opponent

You earn a random item drop per round

Your character earns 7AP per per round

Your opponent earns 7AP per round
If you complete all 3 rounds of the league
your character earns Elemental OCL achievement

You earn 400 gold
The winner of the league will be the one who earns the most league points. The winner earns a premium skinned elemental weapon matching their latent element.
Requirements and How to Play
You will be using the character you registered in our Character Creation Challenge. If you haven't registered a character yet, follow that link to do so!
You'll be creating a total of 4 submissions. An application submission, and then a submission for each of the 3 rounds of the league play. Each round entry will be judged by a panel of judges and assigned league points.
Application round
Application round is now closed. We are NOT accepting new applications.
Choose one character you want to participate in the event with. Each person is limited to entering one character into the event. Creating a team of characters won't be accepted. That said, you are still welcome to include other characters in your entry for extra AP, gold, and fun as per usual.

Update the Players Notes section of your character sheet to include the Player Notes form filled out with your character information. See the Character Sheet Guide to get the form and form instructions.

Draw/write your character fulfilling one of the application prompts below. Paste the prompt into the description or top of your submission. This is your application to play. See submission requirements section for details.

Submit it using the form at the bottom of this page by the application deadline. Submissions will not be accepted after the deadline.
Application deadline is Feb 4, 2023
Application Prompts
Choose one prompt to use for your entry.
1. Training Montage: Get loosened up! Work on your form! Do those crunches! Draw or write your character getting physically ready for their first assignment.
2. Scouting the Competition: If knowing is half the battle, then you're halfway there! Draw or write your character gathering information and/or making plans to get a tactical advantage!
3. Meet The Academic Collective: Who are these mysterious scholars? Draw or write your character meeting one of the members of this shady organization.
You will receive a private message by Feb 7th to confirm your acceptance into the league. Check the discord server for more up to date information on the progress of the event.
League rounds
There will be a total of 3 rounds.
Every round, competitors will be given a specific prompt, an opponent, and a deadline via private message. Everyone will get the same prompt, and the same deadline. Your opponent will be different each round.

Within the time limit, create a drawing or written piece depicting your character's victory over your opponent's character. See submission requirements below for details.

Submit your entry using the form at the bottom of the page by the application deadline. Submissions will not be accepted after the deadline. If you cannot complete your entry in time, your opponent will win the round automatically.
Our panel of judges will review the entries each round and assign a point value to each work. Points are assigned based on creative merit specified in the judging criteria further down this page. This is not a stats based competition.
All participants will then be re-paired up and given a new prompt for the next round. After three rounds, the league will end and we'll total up the points.
See the Judging section for more information on the scoring.
Timeline
This is the timeline of expected deadlines. Firmer deadlines will be announced each round. Submissions will not be accepted after the deadline. In order to keep the event on track, deadline extensions will not be allowed.
Submit application entries → Feb 4
Round 1 pairings announced → Feb 7
Round 1 art deadline → Feb 21
Round 2 art deadline → Mar 15
Round 3 art deadline → April 9 Apr 16
Winners announced → Apr 20
Submission requirements
For artwork, it must include at least half the body of both characters in full color. Shading and background are optional.
For written works, it must be at least 800 words and feature both characters. Only the first 1200 words will be judged.
Round 1
Submission deadline: Feb 21
Pairings
Corda Iacobi vs "Suave" Ignacio Roderigo Hernandez.
William Wintersong-Drackonas vs Icarus.
Don Dalv Blackhand vs Anev Fae.
Bucky vs Luis Dafou.
Sir Marte of House Raddiche vs Aeris.
Pinnley Feathers vs Katalia Varena Etzle.
FizzyPlagueLad, will draw Marsh vs Tib "Hazard" Gray. *
FurbyFarts, will draw Tib "Hazard" Gray vs Evan Shimmer. *
AceConfusion, will draw Evan Shimmer vs Marsh . *
* We had to do a round robin due to uneven applicants.
Prompt
As the Academic Collective is a group of fine scholars and not battle-blinded hooligans, our first challenge is meant to test your skill without the risk of injury. For the first round, each combatant will summon a construct made of their latent element to fight the opponent's construct. Combatants who choose to engage in further rounds are suggested to take this as a warning shot– the following challenges will not be so gentle.
Create an elemental construct and defeat your opponent's elemental construct. You may depict your character and their elemental construct, the two elemental constructs fighting, or both you and your opponent with both of your elemental constructs.
Round 1 scores and submissions
Here's the final scoring for round 1
Round 2
Submission deadline: Mar 15
Pairings
Tib Hazard Gray vs Pinnley Feathers
William Wintersong-Drackonas vs Apirka Trom
Ghost-Eye vs "Suave" Ignacio Roderigo Hernandez
Martin vs Sir Marte of House Raddiche
Katalia Varena Etzle vs Anev Fae
Marsh vs Luis Dafou
Bucky vs Blue 312 vs Paliskobengar
Prompt
While some less attentive thinkers may believe that offensive capability is the sole expression of strength, we at the Academic Collective are in tune with many angles of power. In this challenge, you and your opponent will each be issued three delicate plush toys. The winner will be the competitor who destroys all of their opponents' plushies while protecting at least one of their own. Protect your plushies from your opponent while destroying theirs. You must depict your character, your opponent, and at least the remnants of at least one plushie.
Round 2 scores and submissions
Round 3 - Current Round
Submission Deadline: Apr 9, 2023 April 16, 2023
Pairings
Icarus vs Pinnley Feathers
Luis Dafou vs Corda Iacobi
"Suave" Ignacio Roderigo Hernandez vs Blue 312
Apirka Trom vs Tib "Hazard" Gray
Martin vs Anev Fae
Ghost-Eye vs Marsh
Katalia Varena Etzle vs Sereid
William Wintersong-Drackonas vs Abel Lambwell
Finley Helmer vs Evan Shimmer
Sir Marte of House Raddiche vs Paliskobengar
Prompt
The final challenge will focus on environmental challenges during the battle. High winds roar across the crumbling stone structure that weaves back and forth across boiling hot springs and lava. Use your elemental abilities to keep yourself safe while you defeat your opponent! Avoid the elemental traps while you defeat your opponent with your elemental powers.
You must depict your character, your opponent, and an elemental trap of your choice (for example high winds, crumbling stone, lava, etc)
Round 3 scores and submissions
Judging
Here are the judges that will be reviewing the entries and assigning league points (these points are not associated with Ability Points and are purely for judging purposes). Judge decisions are final. Complaints about results may disqualify you from participating in future events.
Judges will be using the following criteria when judging and critiquing
Visual works: Composition, Color, Creative application of the prompt

Written works: Composition, Clarity, Creative application of the prompt
Respect
Please treat your opponent's character with the same amount of care you would want your character treated with. Please review the Player notes section of your opponent's character sheet and respect their requests for avoiding subject matter they find uncomfortable.
Please respect our staff and follow our community guidelines. Please contact our staff if anyone is violating our community guidelines, or if another player isn't respectful of your character. Complaining about scoring of your own or someone else's work will disqualify you from this and future OCL/OCT events.
Personal Wellness
All work submitted for League play will be critiqued. Please only apply to this event if you can handle constructive criticism.
If you cannot finish your piece by the deadline, then please let your opponent and a staff member know as soon as possible. Feel free to submit unfinished work for reduced rewards. If you miss a deadline, your character forfeits the round and can't continue to future rounds.
If you are feeling burnt out or overwhelmed, we would encourage you to abstain or withdraw from the league. There will be future events to participate in.
You can ask any questions you have in #ask-a-mod in the discord server.
A note about future OCL/OCT events
We understand that this type of event is very different from our usual events in that it is focused more on skill which can be demotivating to some artists. But we thought we'd experiment a little to see if the community finds it a worthwhile thing to try again in the future. If we do events like this again in the future, they will be infrequent and not be the main focus of our events.
Acknowledgements: OCL planned and written by CrazyShir0 with contributions from Shyftlock and BogusRed