Quests allow your character a chance to find their place in PaperDemon lore and history as well as earn special rewards. Most are only open for a set period of time.
More quests are being added every season.
Want to complete a Quest that's ended?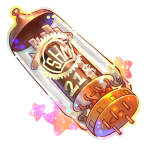 Purchase a Junket Tank with Trokens which will allow you to complete a Quest past the deadline.